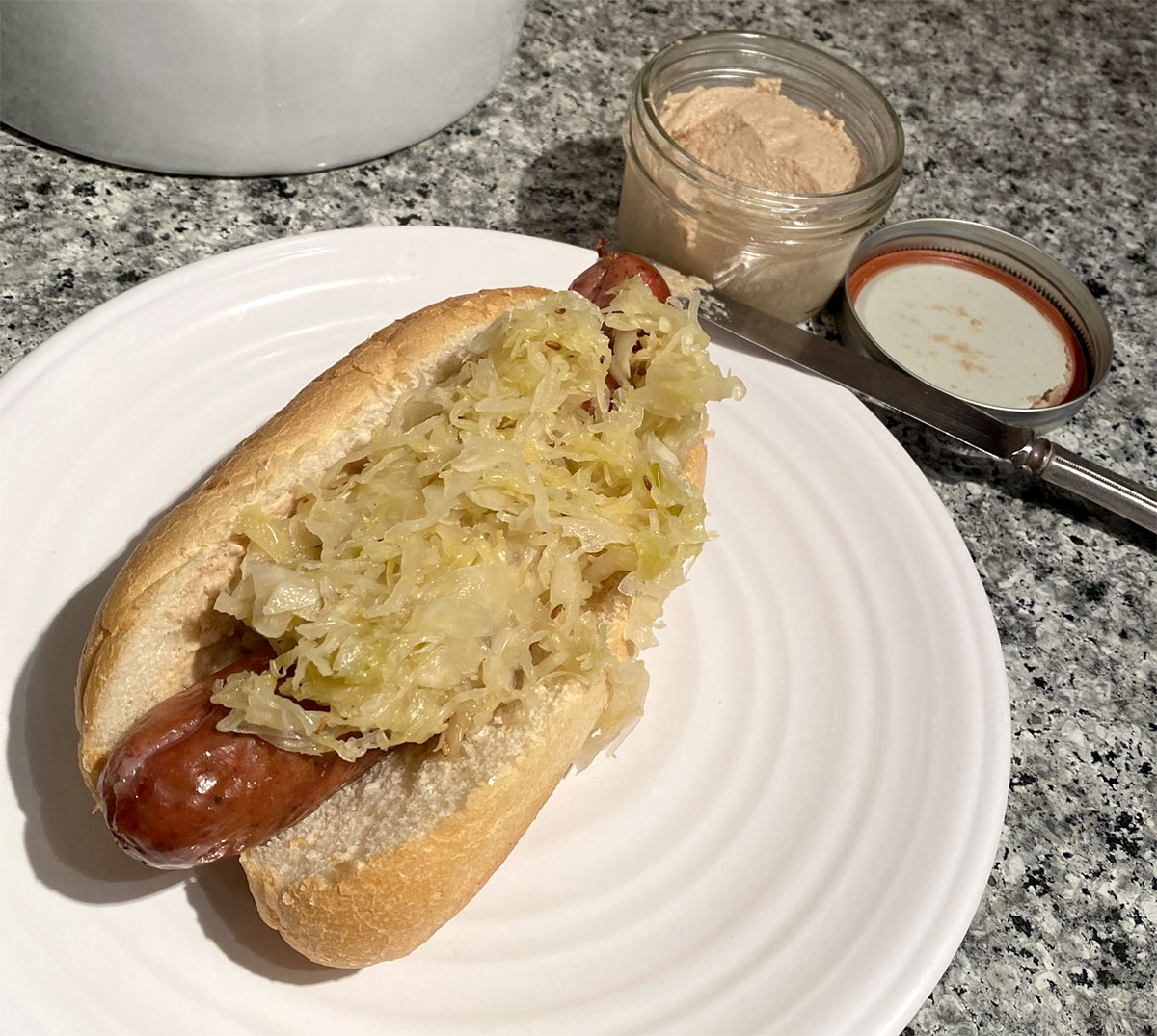 Rediscover Sauerkraut
Making Sauerkraut is easy. And to be honest so much better than the stuff I loved and ate as a child. It is addictive and with each bite I just think about how much my body needs it.  
Who doesn't love a brats in a homemade bun with homemade mustard and homemade Sauerkraut? I for one consider that one of the best comfort foods there is. 
There are so many benefits of eating sauerkraut from weight loss to bone health. Did you know that your brain and digestive system are closing connected. When you take care of your digestive system you are more alert. Getting all the good bacteria into out bodies can clear out the brain fog we experience. Sauerkraut is so good. I would say it is a must in your dietary routine. 
It is inexpensive to make and easy to make. I have just done a quick video you can watch and learn how to make this amazing food.
This is a Quick & Short 6 minute class.
Example Curriculum
Available in days

days after you enroll

Rediscover Sauerkraut